Top 5 Natural Beauty Products You Should Try to Get Flawless Skin in 2023
ADVERTISEMENT
Are you a lover of natural beauty products? If you are someone who cringes at the thought of applying harsh chemicals to your precious face?
Then don't worry. We are here to guide you in choosing the right and chemical-free products for your skin.
But let's first clear the concept of natural or organic products because you shouldn't blindly trust products that are labeled so.
There is no such thing as natural or organic products because no matter how strongly a brand tries to convince its product is 100% synthesized, it's impossible.
But what is possible is that you can find products that will contain low levels of harsh chemicals.
Yet, organic skincare is better overall for your skin; it gives your skin a healthy and radiant glow.
If you are trying to achieve flawless skin without harsh chemicals in 2023, then this article will assist you in buying some incredible natural beauty products.
Top 5 Natural Beauty Products for Women
We have gathered a list of the 5 most selling organic products 2023. These products have offered some great popularity because of the wonders they do to one's skin.
1. Farmacy Clean Makeup Removing Balm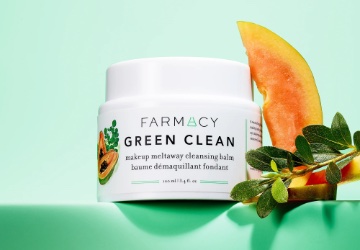 The most soothing habit remains the removal of makeup. However, makeup removers with harsh and harmful chemicalized makeup removers do more harm than good.
Using ordinary makeup removers can produce clogged pores, acne breakouts, and rash.
Farmacy Clean Makeup Cleansing Balm is a great organic product if you are looking for a makeup remover; it is optimized for sensitive skin and is fragrance-free.
This brand claims to be clean, and its products exhibit nature. This pharmacy makeup cleansing balm should be on your buying list this year.
2. True Botanicals
True Botanicals is another famous brand for natural and organic products. Its moisturizer and various organic serums make them an award-winning skincare brand.
All the products are made of natural ingredients and are incredibly delicate on your skin.
Their ingredients contain different antioxidants, like vitamins A, B, and C, that help to protect, heal and cure the skin.
3. Blue Atlas Exfoliating Scrub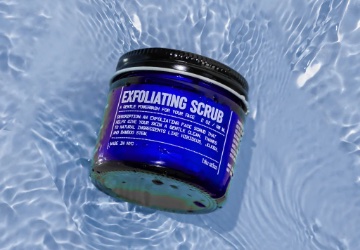 Why spend hundreds of dollars on facial services from a salon when you can do it yourself at home?
Blue Atlas Exfoliating Scrub is an antioxidant formula created to remove dead skin cells, eliminate texture and revive the dull skin surface.
It also contains Jojoba oil that helps to prevent sebum and oil on the T-zones. It gives the skin long-lasting moisture that stays until your subsequent use.
It also contains antibiotic properties that help with inflammation, acne scars, and texture.
This product will leave you with fantastic skin; people will want to know your secret.
4. Honest Beauty Gentle Gel Cleanser
This cleanser is an honest work of art. It works on the stubborn blackheads that never seem to go away.
It's a mixture of chamomile and calendula, which works on the moisture and nourishment of the skin.
These two organic components work like magic; they provide safety to the skin and heal it from various issues. It contains absolutely zero fragrances, chemicals, and dye.
5. Thayers Facial Toner Witch Hazel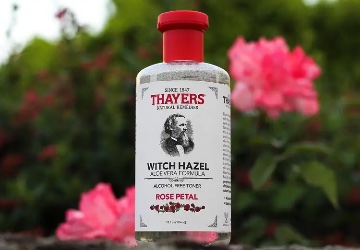 Cleansing alone can't give the shine and glow skin needs; it needs help from different toners and exfoliators to fight the impurities.
Thayers Facial Toner Witch Hazel Aloe Vera Formula Lavender is the best toner in the industry.
This toner is used to keep the pH level of the skin balanced. It is a great product that contains non-alcoholic components and 98% natural-certified elements.
It controls excessive sebum on the face and protects the skin barrier.
Conclusion
Taking care of our skin doesn't have to mean exposing it to harmful chemicals.
You can use natural alternatives into your beauty routines and enjoy the benefits of effective skincare without compromising your well-being.
We have listed 5 natural beauty products for you to try. All the listed products can be different for everyone. Some people might react to it, while most entertain themselves with their cogency.
These products found fame on tiktok and Instagram, where influencers and tickers reviewed them as one of the best of their kind.
So why wait? Give these must-try natural beauty products a chance for chemical-free, glowing skin!