Top 10 IT Security Solutions to Safeguard Your Systems and Networks
ADVERTISEMENT
More and more companies and institutions are moving their customers' data and how they conduct business to the cloud. Whether storing login credentials, financial transactions, or medical data, it is vulnerable to hackers and cyber-attacks. Companies have lost billions of dollars to security breaches. Therefore, protecting your IT systems and network with the best security solutions is essential.
Let us share security best practices and recommendations to help you implement these critical protections.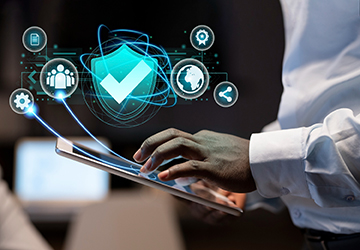 1. Conduct risk assessment and analysis
This is always the first step towards safety and protection. The following are typical risk assessment activities you should undertake.
· Assess the critical assets you need to protect
· Where are the vulnerabilities in your system and prioritizing them
· Once classified, how might certain risks affect your business and data?
· Periodic inspection and testing for errors.
· Have an external security firm or auditor analyze your assessment.
Please read our article Effective IT Risk Assessment and Mitigation for a detailed analysis.
2. Firewall and security software
Every organization should apply basic network traffic rules through its firewall. These logs monitor all incoming and outgoing data and information traffic and block unauthorized traffic. Firewalls must employ the latest technologies, such as encryption methods, passwords, and pings, to prevent hackers from accessing sensitive information.
Firewall monitoring also helps to improve the security of communications. If IT or security personnel monitor traffic metrics, they can determine if there are any anomalies. Mistakes can be made accidentally or unknowingly by any employee. If appropriate audit logs are available for evaluation, they can be identified and remedied promptly.
3. Endpoint Security Implementation
When you join a company, you receive an RFID card that grants you access to the offices and areas to which you are entitled. Endpoint Security is a similar protocol for your device.
It ensures that every device you use that connects to your company network has security protocols and software to provide secure data access. This enforcement is required whether you are accessing this data in the office or while working from home, including securely listing your home or work IP address.
4. Use a VPN
Since Covid, many employees living in different locations are working remotely. Companies with more remote employees have long used virtual private networks to secure connections. VPNs combined with endpoint security provide a more secure environment for remote workers.
5. Backup logs
Several risks could render your data unusable or inaccessible. In most cases, you should use an automated backup protocol, even without immediate risk. A simple hardware failure can sometimes cause your data to be locked until you can recover it.
Backing up data means that your organization's information and data flows can be quickly restored in case of a breach or system failure. This backup and recovery saves your company time and money without disrupting business operations.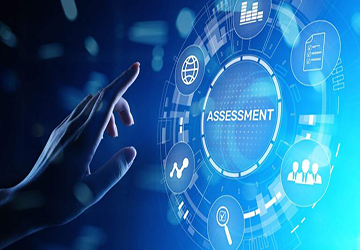 6. Passwords and multi-factor authentication
While you can choose any password for your account, it is a must for the company to ensure a strong password for the company account. These must contain uppercase letters, unique characters, and numbers. In addition, the password must be changed regularly to ensure that the password is recovered.
Multi-factor or two-factor authentication is also used to add another layer of security by using apps or cellular networks that register with user credentials.
Security professionals can use simple tools and protocols to apply double-ended encryption to employee communications. These measures make it impossible for hackers to eavesdrop or gain access.
7. Software update
Junk and cache files can sometimes block access to user computer data. It's also possible for hackers to use advanced techniques that have yet to be patched, depending on which version of the firewall or VPN the company is running. Regular system or software updates are essential in these cases to resolve any issues and remove redundant data.
8. Flag and avoid suspicious emails
Phishing and spam via email has been the most common way to obtain data. These emails are becoming more and more authentic and enticing you to click on links. These links allow you to change your password, lose certain information, etc.
If you receive such emails, please report them immediately to your IT department if it is from them or spam. Also, periodically read or listen to the instructions on how to avoid these situations, primarily in repositories that IT shares on the web.
9. Restrict access as needed
Employees have different roles and tasks to complete. Employees should only access areas that concern them, such as financial records or customer information, when necessary. The less your employees can access other things they need, the more secure your system will be.
Access and other logs are not just random aspects or activities; these are based on best practices used in the industry over the years. Learning and implementing industry standards like HIPPA is critical to security.
10. Staff training
The above solutions are useless if your employees or users must be trained to implement follow-up actions. An extensive security repository should include information for beginners to familiarize themselves with.
There may also be practices of sending emails to check how the staff is responding, conducting workshops to learn about new threats, etc.
Diploma
Building security protocols based on these solutions requires a lot of work. Let us tell you; it's complicated to start and much easier to develop, but monitoring and regular maintenance is automated. Therefore, you must ensure these solutions are used effectively to protect your network and systems.